A body corporate is the group of all the owners of lots or units which share common property. The body corporate bylaws refer to the set of rules governing the internal management of those lots. The bylaws may specify rules relating to noise, parking, behaviour of guests, pets, garbage disposal and the use of common property. The bylaws are sometimes referred to as a Community Management Statement or Condominium Bylaws.
If these charges are not paid by the tenant, the Landlord may treat these unpaid amounts as non-payments of rent and start eviction proceedings against the tenant for non-payment of rent. If this clause was not in the contract, the Landlord could not treat a failure to pay these bills as a non-payment of rent and could not start and eviction process as quickly (or at all in some cases).
Section 18. The Tenant may maintain a personal property insurance policy to cover any losses sustained to the Tenants' personal property and/or vehicle. It is acknowledged that the Landlord does not maintain insurance to cover personal property damage or loss caused by fire, theft, rain, water overflow/leakage, acts of GOD, and/or any other causes.
The "Act" refers to the legislation governing residential tenancy agreements in your jurisdiction. After you select the Location of Property when you are filling out the Lease Agreement Details, you will see a link beneath your selection to the governing legislation for the jurisdiction you have selected. It is not necessary to specifically state the name of the "Act" in your contract, as the relevant legislation is satisfactorily identified by the "severability clause" of your lease.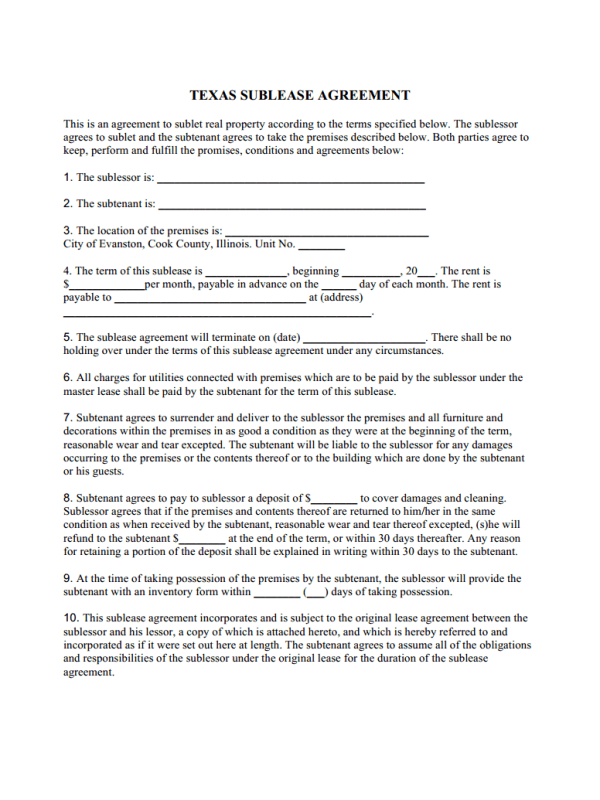 In general, RentQuebecApartments.com does not collect, store, use or disclose personally identifying information (" Personal Information ") except in very specific instances, such as, for example, when you list your apartment or enroll as a user of the Services, as further described below. Whenever we collect such Personal Information, you will have a choice regarding whether to provide it, how it will be used, and to whom it will be disclosed. The instances in which RentQuebecApartments.com does collect, store, use and disclose Personal Information are specifically described in this Privacy Policy.